Call Now
Phone: (803) 408-8711
Available 24/7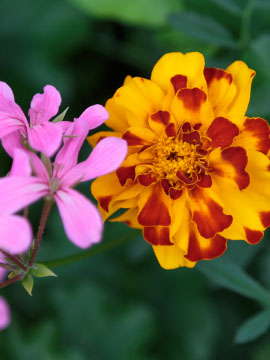 Share Your Memory of
Diane "Lady Di"
Obituary of Diane "Lady Di" Ann Gaskins Morris
Diane Ann Gaskins Morris, 62 years of age, affectionately known as "Lady Di", was elevated into eternal rest on July 23, 2022. The oldest of three children, Diane was born on November 25, 1959, to Ethel Lene King Gaskin and the late Bennie Gaskin, Jr. She spent her childhood and adolescent years growing up in the Fort Greene projects of Brooklyn, NY. During her early teenage years, she began her formal education at Saint James Catholic School in Brooklyn, NY, where she enjoyed participating in various school activities such as talent shows and basketball.
In August 1973, Diane moved with the family from Brooklyn, NY to Camden, SC where she began attending Camden High School until she graduated in June, 1977. After high school, she continued her education at Livingstone College in Salisbury, NC. During her sophomore year at Livingstone, she pledged the Alpha Kappa Alpha Sorority, Inc. and graduated in June, 1981 with a Bachelor of Arts Degree in Early Childhood Education. After graduation, Diane's passion for her professional work experience was serving and providing quality care and services to individuals with disabilities and special needs. Her career opportunities and resume over the years included the following professions: Teacher at the Boylan-Haven-Mather Academy in Camden, SC; Qualified Mental Retardation Professional (QMRP) at Midlands Center in Columbia, SC; QMRP at Babcock Center, Inc. in Camden, SC; Lead Staff at the Mental Illness Recovery Center (MIRCI) in Columbia, SC; and Residential Program Supervisor at Sumter County Disabilities and Special Needs Board in Sumter, SC.
During her early adult years, she met and married the late Ronnie Robinson, Sr. and they resided in Camden and Lugoff, SC areas. Later in her adult life, Diane eventually relocated to Columbia, SC where she met, married, and resided with Ronald Morris.
Diane served faithfully in the house of the Lord at a young age and was dedicated to ministry singing in the youth, gospel, and senior choirs. She worked diligently in whatever her hands found to do as a dedicated member of Edward's Chapel AME Zion Church in Camden, SC. She served actively in numerous capacities while at Edward's Chapel: Parent Body President of the Women's Home and Overseas Missions Society; a Leader of Church Classes #6 and #7; President of the Stewardess Board; Chairperson of the Women's Ministry; a member of the Program Committee; and a member of the Board of Evangelism. She was also an active member of the Gaskin Chorale (a family ensemble) for over 20 years and the Inspirational Mass Choir, both of Camden, SC.
Diane is preceded in death by her father Bennie Gaskin, Jr., and her first husband Ronnie Robinson. She is survived by her husband Ronald Morris of the home; her mother Ethel Lene King Gaskins of Camden, SC; her sister Henrietta G. Lee (Edward) of Camden, SC; her brother Bennie Gaskin, II of Atlanta, GA; her son Vearshon Gaskins of Orangeburg, SC; her daughter Shaunte Gaskins of Columbia, SC; her nieces whom she loved as her own daughters, Lashea N. Lee and Sasha Y. Smith, both of Camden, SC; her great-nieces Jamya N. Robinson and Zi'Liah A. Smith, both of Camden, SC; her great-nephew Xavien Robinson of Camden, SC; her aunts Clara King of Union, NJ and Ophelia King of McBee, SC; her uncle Clyde King, Sr. of Lexington, NC; three sisters-in-law Elaine Harris of Ellicott City, MD, Lisa Morris-Corbin (Terry) of Queens, NY, and Vallerstine Smith of Columbia, SC; and four brothers-in-law Darnell Morris (Stephanie) of Columbia, SC, Bryant Morris (Nadine) of Raleigh, NC, Vince Brown of Columbia, SC, and Pernell Brown (Stephanie) of Concord, NC.
Diane also leaves to cherish her memories a host of stepchildren (Shannon Morrison, Sasha Riley, Sharae Riley, Ronnie Robinson, Jr., and Shavonne Murphy); spiritual "children" (Kisa, Phillip, Curtis, Melissa, Jack, Yvonna, Deara, Tiffney); three favorite cousins whom she regarded as sisters (Linda Hicklin, Betty Hines, and Katie Cuthbertson, all of Charlotte, NC); godsons (Pastor Ryan Warren, Timothy Legette, and Champion Thomas); goddaughters (Janai Murphy, Shanashia Danzy, Keyerra Woods, and Sasha Y. Smith), as well as other nieces and nephews, grandchildren, relatives, friends, and loved ones.
The family will receive friends from 6-8pm on Friday, August 5, 2022 at Powers Funeral Home, Lugoff. Funeral services will be held at 12:00pm on Saturday, August 6, 2022 at Abundant Life Fellowship Church, Camden. Burial will follow in Mt. Elon UMC Cemetery, Jefferson, SC.
Visitation
6:00 pm - 8:00 pm
Friday, August 5, 2022
Powers Funeral Home
832 Ridgeway Rd
Lugoff, South Carolina, United States
803-408-8711
Funeral Service
12:00 pm
Saturday, August 6, 2022
Abundant Life Fellowship Church
804 Laurens Street
Camden, South Carolina, United States
Burial
Mt Elon UMC Cemetery
2033 Catarrah Road
Jefferson, South Carolina, United States

POWERS FUNERAL HOME
Address: 832 Ridgeway Rd Lugoff, SC 29078
Mailing Address: PO Box 65 Lugoff, SC 29078