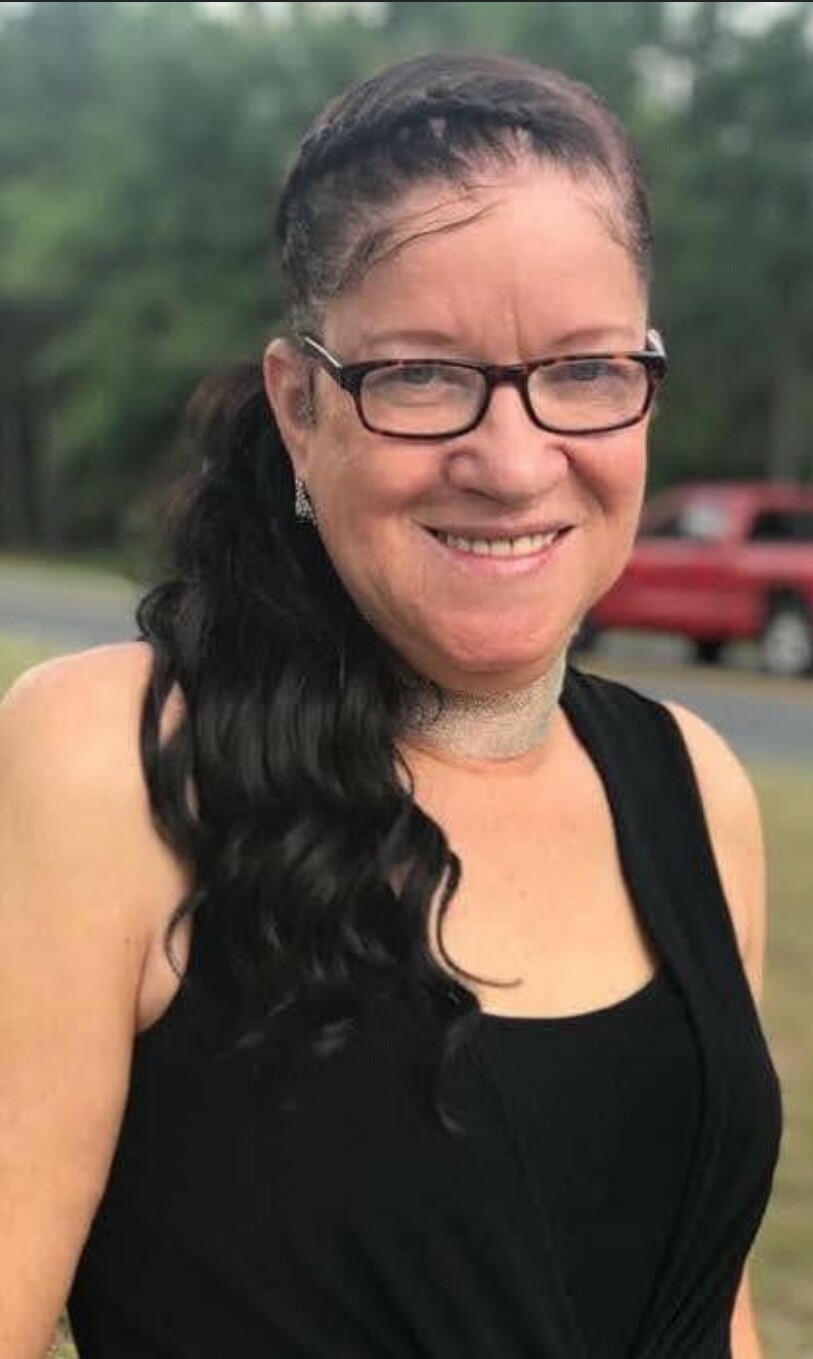 Share Your Memory of
Fredonia
Obituary of Fredonia Qualls Richardson
ELGIN- A funeral service for Fredonia Qualls Richardson, 73, will be held Tuesday at 3:00 p.m. at Green Hill Baptist Church, with burial to follow in the church Cemetery. The Rev. Dr. Clarke L. McGriff will officate.
Mrs. Fredonia Qualls Richardson was born on Feb 14, 1950 in Camden, SC. She was the fifth child of the late Roosevelt Qualls and Allie Mitchell Qualls. She departed this life on Wednesday Oct 17, 2023 in Kershaw County. Mrs Richardson graduated from Jackson High School in Camden, SC. and she retired from HBD Thermoid after years of dedication and hard work. She was a dedicated member at Greenhill Baptist Church and loved her church and her Pastor. She was a God fearing woman and kept us all in church and loved her grandkids Trevis aka Boomer, Saquon, Kia, Willie Jr., Caitlin, and her daughter Pam and son Daryl (Willie Sr).
She was preceded in death by, Her daughter Pamela Qualls Donaldson, her parents Roosevelt and Allie Qualls; Sisters, Melita Owens, Patsy Dixon, Sadiara Qualls Broome, Leroy Qualls, Jerry Martin, Sidney Qualls, Farrel Inmon (Brother-in-law), Doris Lynn Inmon (Sister-in-law), Doris Jackson (Mother-in-law), and Willie Jackson (Father-in-law).
Mrs. Fredonia Qualls Richardson leaves to mourn her passing: her loving husband, Oscar Derrick Richardson, Son Willie Darrell (Veronica) Qualls, Sisters, Rosa Lee Weaver, Geraldine Richardson, Maria Qualls Martin, Donell Starks, Linda (Anthony) Davis, Frances aka Pinky McGee, Lula (Curtis) Harris, Carolyn (Orlando) Gripper, Ronella aka Fisy Norris, and Vanessa (Jasper) Tucker. Her Brothers, Willie aka Chuck (Loretta) Qualls, Roosevelt (Betty Ann) Qualls and Curtis aka Bubba Shepard. Sisters-in-law, Lillie Bell Qualls, Cynthia Richardson, Lavenia Fulton, Anita Inmon, Bruce Inmon and Michael Inmon. She also leaves behind 5 grandchildren, Goddaughter (Jessica English aka Jessie) godson Zayn Wallace aka Bugga Boo, and a host of nieces, nephews, and friends, all of whom will miss her dearly.
Funeral Service
3:00 pm
Tuesday, October 24, 2023
Green Hill Baptist Church
2215 Green Hill Rd
Lugoff, South Carolina, United States
Funeral

Get Directions

POWERS FUNERAL HOME
Address: 832 Ridgeway Rd Lugoff, SC 29078
Mailing Address: PO Box 65 Lugoff, SC 29078