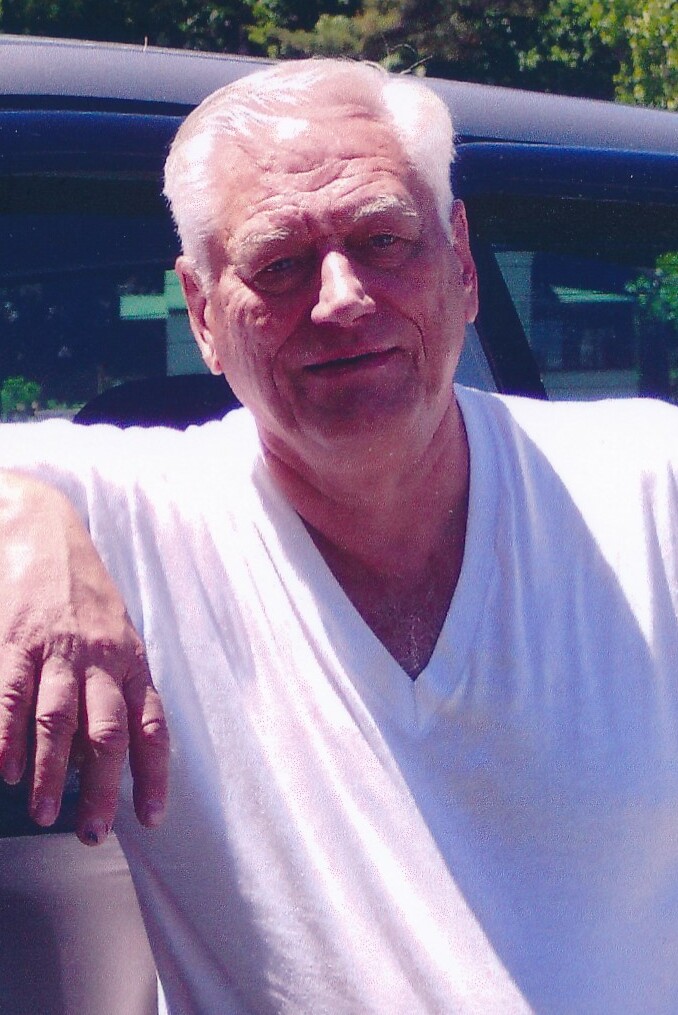 Share Your Memory of
Jeffrey
Obituary of Jeffrey Carrier Anderson
Jeffrey Carrier Anderson, aged 85, passed away peacefully on Wednesday, August 16, 2023. He was born in Hartford, Connecticut, the son of the late Jennie Carrier and Carl Anderson. With heavy hearts, we remember a life well-lived and a man deeply cherished by those who knew him.
Mr. Anderson's journey began in Hartford, where he grew up and developed a strong foundation for his future endeavors. He graduated from Glastonbury High School and later served in the United States Navy, exemplifying his commitment to his country.
He furthered his education at Vinal Technical School, obtaining his electrician's license. Mr. Anderson's professional journey led him to the State of Connecticut Department of Transportation, where he flourished as a property and facilities engineer until his retirement in 2004.
Outside of his professional life, Mr. Anderson was a man of diverse talents and interests. He was a gifted carpenter, crafting self-built furniture that adorned his home with both beauty and functionality. But it was his remarkable green thumb that truly set him apart. His residence became an oasis, adorned with flourishing plants and thriving vegetable gardens that mirrored his nurturing spirit.
His favorite pastimes were embarking on road trips to explore new horizons, experimenting with culinary creations in the kitchen, and finding joy in the realm of video games. These interests painted a vivid picture of his curiosity and zest for life. However, among all his pursuits, one that brought him the most joy was playing with his two beloved dogs, Teddy and Foxy. Their boundless energy and unwavering companionship provided him with a special kind of happiness that words could hardly capture.
Mr. Anderson is predeceased by his sisters: Eleanor Asci, Frances Mount, Mabel Geary, and Helen Webber. He held cherished memories of them close to his heart. Left to cherish his memory is his loving wife of 16 years, Sonia Margarita Garcia Anderson. Their partnership was a source of strength and mutual affection that enriched both of their lives. Mr. Anderson is also survived by his stepdaughter Vanessa Colon, whom he respected and loved, and his children: Jeffrey (Michelle) Anderson, Nancy (Richard) MoQuin, Carol (Mark) VanCedarfield, Mary (Douglas) Payne, Kimberly (T.J) Benoit, whom he held a special place in his heart.
As we bid farewell to Mr. Anderson, his family has chosen to hold private services in his honor. In lieu of traditional floral arrangements, the family kindly suggests that those wishing to pay tribute consider offering support through acts of kindness, volunteering, or assisting those in need. These gestures would undoubtedly reflect the spirit of compassion and generosity that Mr. Anderson embodied throughout his lifetime.
Jeffrey Carrier Anderson will be remembered as a devoted husband, a skilled professional, a talented artisan, and a nurturing soul with an unwavering love for nature. His legacy lives on in the hearts of those who were fortunate enough to know him, and his memory will forever be cherished.
Jeffrey Carrier Anderson

POWERS FUNERAL HOME
Address: 832 Ridgeway Rd Lugoff, SC 29078
Mailing Address: PO Box 65 Lugoff, SC 29078