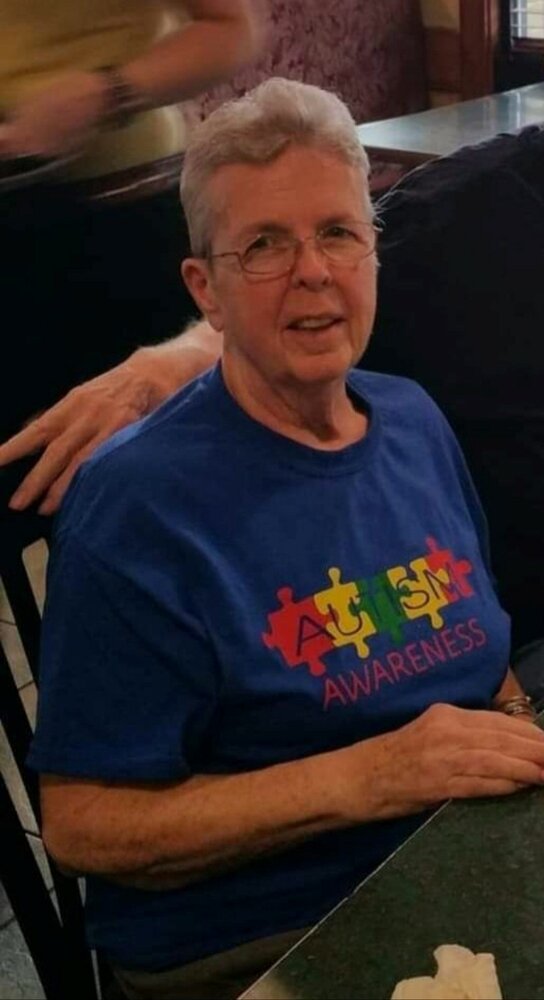 Share Your Memory of
Doris
Obituary of Doris Edith Collier
Doris Edith Jackson Collier, 81, of Lugoff, SC and formerly of Bristol, VA, passed away on Thursday, March 30, 2023. Born in Dunbar, VA, she was the daughter of the late Grover Earl and Margaret Ragland Jackson, and the wife of Guy Henson Collier. Doris attended Appalachia schools and was a member of the first class of Powell Valley High School in Big Stone Gap, VA. After living in Bristol for over 30 years, Doris and her husband moved to Lugoff, SC to be closer to family. Doris became a pre-school teacher at St. John's United Methodist Church, where she worked for 10 years, also serving in the after-school program. Doris enjoyed helping plant seedlings in the afternoons at Allen's Market and Nursery. Doris volunteered for five years with her sister in the Camden Junior Welfare League, working on the Christmas Tour of Homes and at the horse races for the Carolina Cup Organization. She was a proud member of the John D. Kennedy UDC chapter of Camden, SC. She was inducted in 2015 with her ancestor being Benjamin C. Ragland of Birmingham, AL. Doris was also an avid USC Gamecock fan, attending numerous games and making every tailgate special. She was an amazing seamstress, always making, repairing, and sewing clothes for her family and friends. She loved gardening, cooking, swimming, and spending every summer at her beloved Surfside Beach. Doris was very active in the care and education of her nephew, Mark Cook. She attended many seminars, classes, support groups, and meetings in search of a cure and any other way to help and support Mark. She was also a proud Lugoff-Elgin Demon Baseball "Mom" and she attended every baseball game of the last State Championship team in 2010. She even bought paint and helped to paint the Demon logo on the baseball field behind home plate from 2007 – 2010. Doris was also a strong advocate for Breast Cancer Awareness, and she helped and supported many women through their battles with cancer. As a 16-year breast cancer survivor, Doris never forgot her own journey and was very appreciative of her friends and family who supported her.
In addition to her husband of over 60 years, Doris is survived by her siblings, Earl Lee Jackson (Bunnie) of Monroe, NC, Melvin William Jackson of Ridgeway, SC, and Margo Jackson Cook (Mike) of Lugoff, SC; several nieces and nephews whom she loved deeply, Earl Jackson, Jr., Brian Jackson, Angela Jackson, Lisa Jackson Kelly, Jay Jackson, Nora Jackson, Matthew Cook, and Mark Cook; 14 great nieces and nephews; as well as nine great-great nieces and nephews.
In addition to her parents, Doris was preceded in death by her grandparents, Jimmy and Rebecca Jackson and Joseph and Willie Ragland.
The family would like to extend a special thanks to her very special friends and caregivers Norma Jean Aveyard and Carolyn Britt Reynolds, as well as the Devoted Divas Organization in Elgin, SC.
In lieu of flowers, memorials may be made in honor of Doris Collier or Mark Cook to the SC Autism Society, 806 12th Street, West Columbia, SC 29169.

POWERS FUNERAL HOME
Address: 832 Ridgeway Rd Lugoff, SC 29078
Mailing Address: PO Box 65 Lugoff, SC 29078