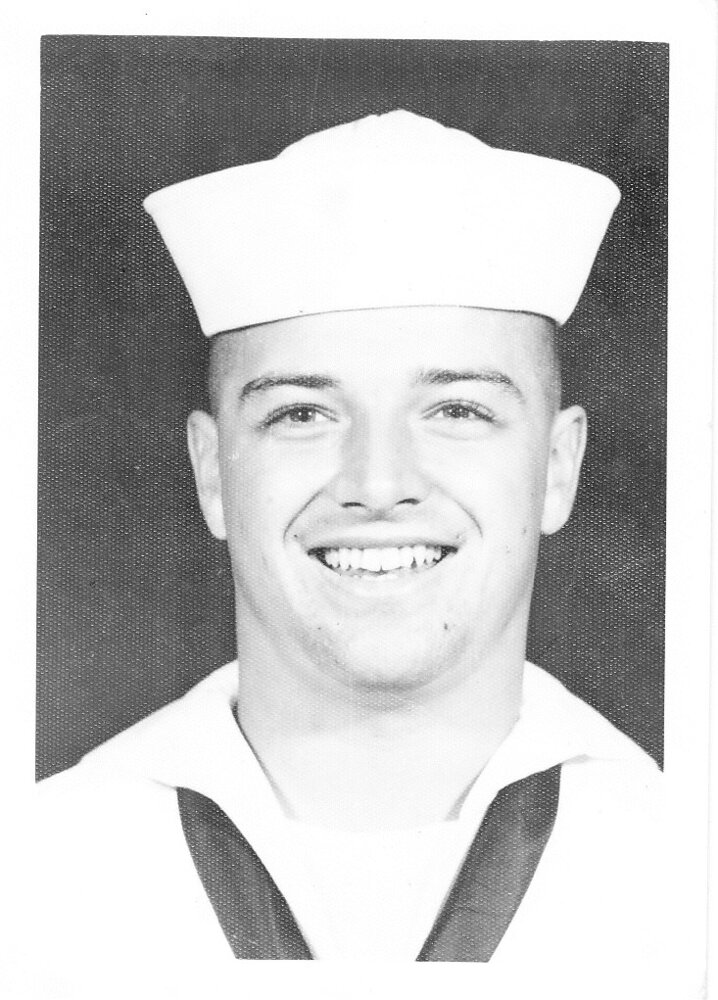 Share Your Memory of
Michael "Mike"
Obituary of Michael "Mike" Robert Buring
Michael (Mike) R. Buring, 82, made his last steadfast and unwavering gesture on February 17, 2023, drawing his eight decades to a close after spending his final days in a bustling family home surrounded by the noisy love of children, grandchildren, and great grandchildren – his belief of proof of a life well lived.
Born to the late Francis and Marjorie Buring (Smith) on April 1, 1940 in Columbus, IN, as the second of five children, Mike balanced responsibility with playful mischief that was the hallmark of his good-natured personality and always made him the best liked guy in the room, no matter the crowd. Beloved among his family and friends, his colleagues, fellow Knights of Columbus and master gardeners, or various medical professionals who always proclaimed he was just "the sweetest man ever," his sense of humor, strength of character, and generous spirit always shone brightly and in abundant supply.
After a few years in seminary and realizing he was a better servant to God in the pew than in the pulpit, Mike enlisted in the United States Navy in 1962. A proud and dedicated serviceman, he was a Vietnam veteran, graduate (and later instructor) of the Advanced Nuclear Power School in Bainbridge, Maryland, and served on the USS Bainbridge – the first nuclear powered frigate in the US Navy. Tales of his Navy days were enthusiastically told, right until the very end.
From shipmate to Buckeye, Mike graduated from Ohio State University in 1970 with a degree in Zoology because, as he would say with a frank jovialness when asked how he came to choose that field, "it's the one I could do the fastest." With Nuclear Power School and Ohio State under his belt, he become one of only a handful of Nuclear Health Physicists in the Unites States during his thirty year career, serving as radiology environment program directors at more than half a dozen nuclear power plants across the country because very few could do what he did – a fact forever immortalized in Congressional Record with his testimony to Congress as part of the team responsible for managing the cleanup of Three Mile Island in 1979.
Stationing him in New York in the early 60s, the Navy also gave Mike his great love and partner of 49 years, Linda. Introduced by a family member while both men were stationed together, Mike and Linda married in September 1965. Together they made homes from the East to the West Coast with their three children. Most notably the beloved "Farm" in Kutztown, PA, where they stayed through his partial retirement as he became everyone's favorite guy at Deturk Hardware, before finally "officially" retiring to their favorite place of all, Maine (where, and we quote, he proclaimed, "oh it really doesn't snow that much" before ultimately becoming a snowbird to South Carolina himself).
Mike adored a good bourbon and was never known to turn down a piece of cheesecake. A legend in his own right for taking a nibble of fudge before wrapping the box as a Christmas present ("It just looked good" he said), his well-loved Deturk Hardware baseball cap is almost as iconic. He was predeceased by his wife, Linda, whom, more than anything, he was most looking forward to seeing again, as well as his sister, Patsy Johnson. Left to continue his legacy are his children: Christine (Chris) Bower (Wayne) of Breinigsville, PA, Jon Buring (Amy) of Lugoff, SC, and Michael (Mickey) Buring of Seattle, WA, his four grandchildren: Amanda Buring, Michael Buring (Corlyn), Steven Buring (Gracie King), and Zoe Pierce (Austin) all of Lugoff, SC and five great-grandchildren: Raylen, Asher, and Jude Buring and Andrew and Lovinia Pierce, all of whom will remember his jubilant and proud refrains of "atta boy girl" and rampant enablement of feeding the piggy banks coins. Left with decades of fond and colorful memories are his siblings Connie Spriggs of Palm Springs, CA, Joyce (Rabbit) Sanders of Columbus, IN, and Steve (Susie) Buring of Supply, NC, and seven nieces and nephews.
A memorial service will be announced at a later date. In lieu of flowers, the family asks that you continue to support Mike's life of service and donate to the Wounded Warrior Project in his memory.

POWERS FUNERAL HOME
Address: 832 Ridgeway Rd Lugoff, SC 29078
Mailing Address: PO Box 65 Lugoff, SC 29078