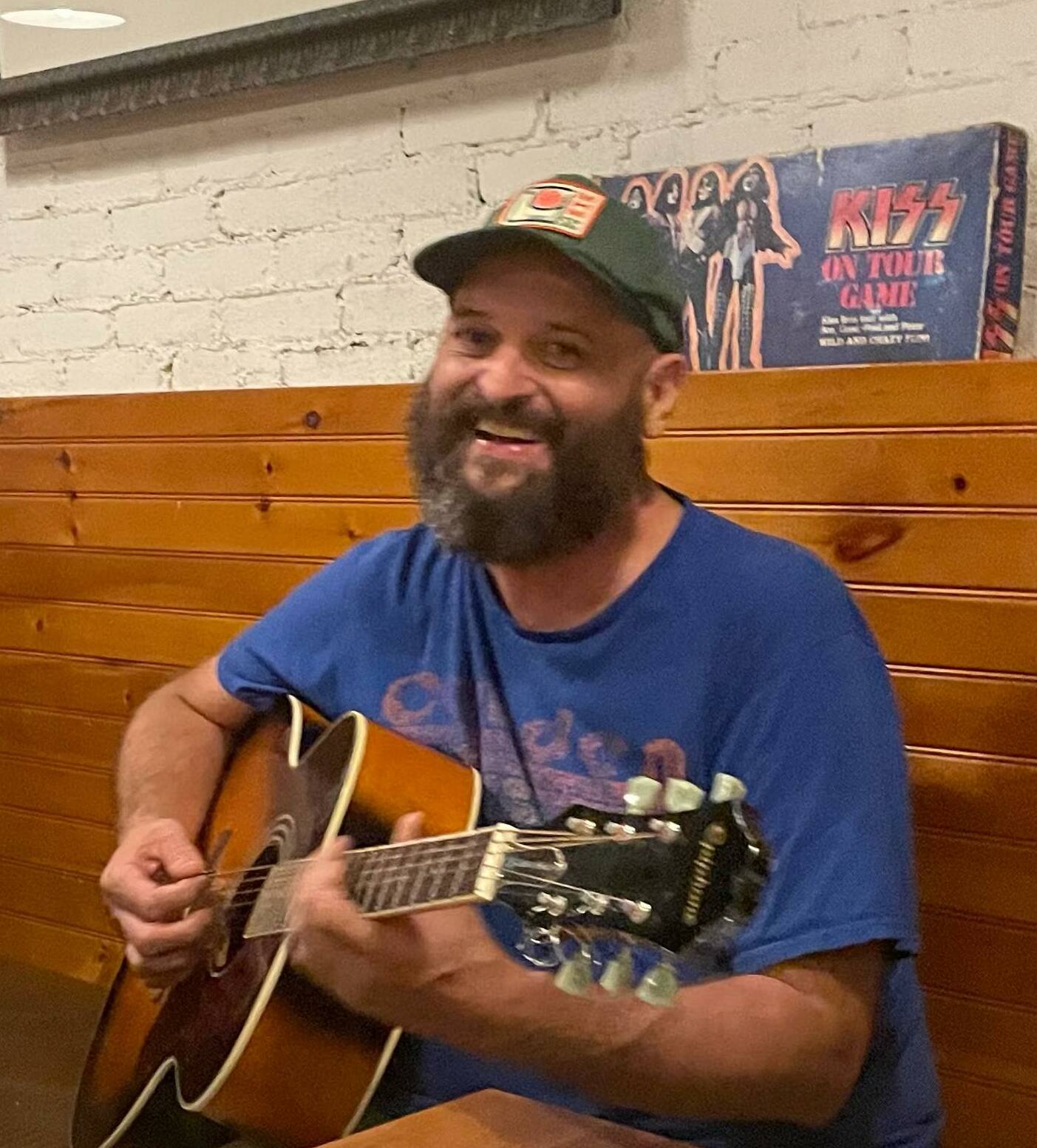 Share Your Memory of
Rhett
Obituary of Rhett Horton Elliott
Rhett Horton Elliott, 48, died Saturday, January 7, at Prisma Health Richland in Columbia.
Born December 17, 1974, he was the son of Jeanette Elliott of Lugoff and Gary Elliott (Heidi) of Camden. A self-proclaimed "Mill-ville Warrior," Rhett was a proud native of East Camden. Rhett was a 1999 graduate of Le Cordon Bleu College of Culinary Arts in Portland, OR. Upon graduating from this esteemed center of food artistry, Rhett would embark on a career working with numerous celebrated chefs who would mentor and hone the natural talent he already possessed. That talent was fostered in its infancy throughout his childhood and adolescence by his father, Gary, who taught him the hallowed art of pit-cooked whole hog barbecue, and his grandmother Elliott whom Rhett called "a monster cook." Rhett would return to his roots in 2015 to open the restaurant he always dreamed of having: the Warmouth in Columbia, SC. While the restaurant was under Rhett's leadership, the vision and mission of the establishment was to celebrate the oft-uncelebrated cuisine of the South Carolina Pee Dee and Midlands—the food so many of us grew up eating at home but never saw on a menu.
Rhett loved his family, and though he was an only child, he didn't live the classic only child existence. He was constantly flanked by his two dear cousins, Jennifer and Nikki, as their mothers and their aunt were an inseparable bunch. Their way was to be always traveling and discovering new things together. But no one shared more travels and adventures with Rhett than his favorite person in the whole world: his mom Jeanette. They had a relationship that transcended mother and son. They were confidantes, friends, and held deep respect for each other. Rhett adored his mother, and it is all credit her for raising this wonderful man who is beloved by so many.
Rhett's incredible culinary career would take him many places, and in each of these places, he collected a group of friends who would become his chosen family. As one of his dearest friends said best, Rhett held up the ones he loved like trophies, boasting about their accomplishments to anyone who would listen. His friends were truly treasures, and the ones who remained loyal to him to the end touched his heart and encouraged him tremendously in his final days.
In November of 2021, after months of back and forth "Instagram flirting," Rhett reached out to and met the woman who would become his fiancé, Brittany Odom. Although they were together for only a little over a year, no two people could have been happier together or more compatible. Rhett and Brittany shared interests, beliefs, ideals, and hobbies, and it became quickly clear to both of them that this was a rare and beautiful love. At long last, both Rhett and Brittany had found the loves of their lives. They were engaged in October, and Saturday, January 14, the day we celebrate Rhett's life, was going to be their wedding day. They were both so excited.
Rhett didn't just love people with everything he had; he also had multiple passions that consumed the hours of his day. He wrote menus and song lyrics, read cookbooks and novels, listened to and studied music. If he was interested in something, he threw his entire being into it. He was never without a pad and a pen so that he could write down ideas, lyrics, a cool sentence he heard, or anything else. He was a walking encyclopedia of music history that spanned genres and decades. His life was driven by passion and a hunger to know more and dig deeper. It's no wonder he was such a brilliant talent. He was passionate about the outdoors, and he believed that there was magic in his beloved Wateree River. He was a lifelong student of the things that make life beautiful.
He is survived by his fiancé, his parents, and several beloved aunts, uncles, and cousins.
He was preceded in death by his four grandparents and his aunt, Joyce Wilson Outlaw of Lugoff.
A celebration of life will be held on Saturday, January 14, at 3pm at the Riverwalk Park Amphitheater in West Columbia.
In lieu of flowers, memorials can be made to the Catawba Riverkeeper, which conserves and protects the Catawba-Wateree Basin (including his magic Wateree River). Please make these donations in Rhett's name.
Celebration of Life
3:00 pm
Saturday, January 14, 2023
Riverwalk Park Amphitheater
109 Alexander Road
West Columbia, South Carolina, United States

Get Directions

POWERS FUNERAL HOME
Address: 832 Ridgeway Rd Lugoff, SC 29078
Mailing Address: PO Box 65 Lugoff, SC 29078