Call Now
Phone: (803) 408-8711
Available 24/7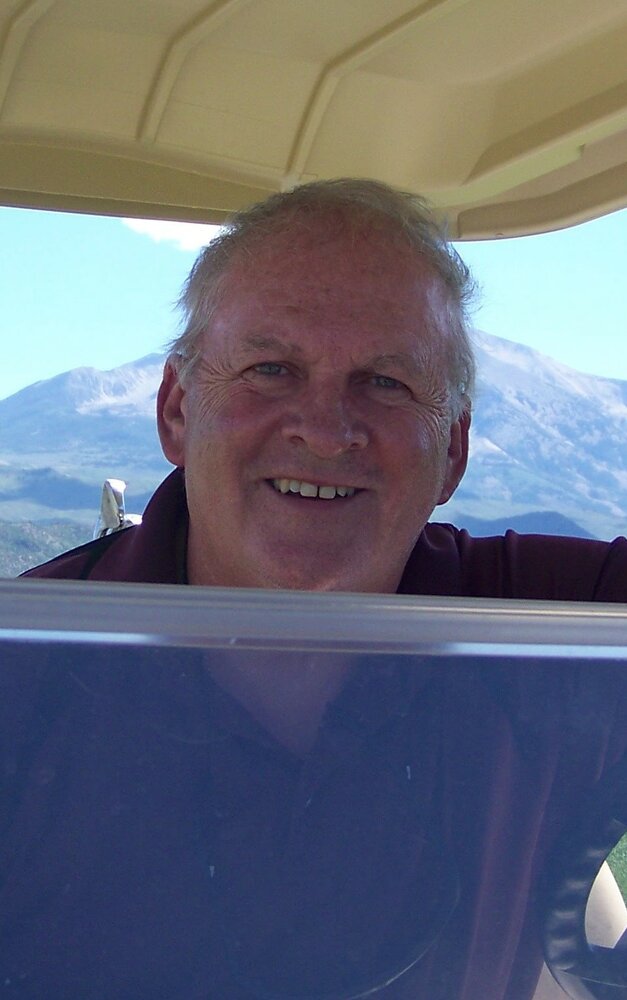 Share Your Memory of
Parley
Obituary of Parley Edgar "Peanut" Crolley, III
Parley Edgar Crolley, III
December 26, 1951 – September 20, 2022
Peanut, My Mr. Nut – was born seventy plus years ago in Hartsville, South Carolina, but spent most of his life in Camden. His greatest love was his wife of thirty-eight plus years, Helen Bunch Crolley. Next loves were his daughter, Tara Boone, and his bonus son, Vince Paschal. He and his sister, Cheryl Hood shared a lifetime of love and happiness. Other survivors include Kevin, Helena and Logan Boone, Steve Hood, Will and Hope Durant, Chas Durant (Samantha), sister-in-law, Nancy Page and brother-in-law, Bill Bunch (Betty) and numerous nieces, nephews, cousins, and special friends. He and his wife remain indebted to Horace and Cindy Prater for raising his daughter in a loving and Christian family environment that continues to embrace all of the Crolley family.
He was predeceased by his parents, Pete and Ruth Crolley; grandparents, Parley and Bo Crolley and sister-in-law, Maggie Reynolds, whom he cared for in her last years. Other losses in his life were his favorite brother-in-law, Nelson Durant, and most special friends, Larry Owen, Bruce Tomlin, Debbie Yarborough, Dave Baker and cousin, Mark Smith. These will be among other favorite people who will greet him in Heaven. He will await the heavenly arrival of his loved ones left behind and will greet them with open arms and love.
Peanut served in the United States Navy during the Vietnam era where exposure to asbestos ended up causing his death. He retired from the United States Bankruptcy Courts and was a former owner/operator of City Cab and the FOXES DEN in Camden. He was a lifetime member of the American Legion, POST 17 and served as its Commander in 1988-89. He was particularly proud that he, his father and grandfather were members of POST 17-three generations. Other memberships included: Veterans of Foreign Wars and the 40 and 8. He was a 15-year member of "The Men's Club", Hagood, SC.
At his home church, THE CHURCH OF THE ASCENSION in Hagood, he served many years as Junior Warden alongside his friend, Laddie Dubose, Senior Warden. This Church was and is a lifeline for Peanut.
Services will be held at The Church of Ascension on Wednesday, September 28, 2022 at 3pm with interment in the church cemetery following the service. Family will greet friends at a small reception in the Church Fellowship Hall after the service. Memorials may be made to The Society of Ascension (PO Box 162, Horatio, SC 29062) or to The American Legion – Post 17 (PO Box 456, Camden, SC 29020) or to one's charity of choice.
Peanut and Helen remain grateful to MUSC, Columbia and its ICU staff, especially its breathing and Palliative care teams for the care and guidance they offered during the time of remembering our lives and preparing for our future lives. GOD's gift of a time to prepare has been a true blessing for us.
Powers Funeral Home, Lugoff, is in charge of arrangements.
Funeral Service
3:00 pm
Wednesday, September 28, 2022
The Church of the Ascension
5190 Hwy 261 North
Rembert, South Carolina, United States

Get Directions
Burial
The Church of the Ascension
5190 Hwy 261 North
Rembert, South Carolina, United States

Get Directions

POWERS FUNERAL HOME
Address: 832 Ridgeway Rd Lugoff, SC 29078
Mailing Address: PO Box 65 Lugoff, SC 29078