Call Now
Phone: (803) 408-8711
Available 24/7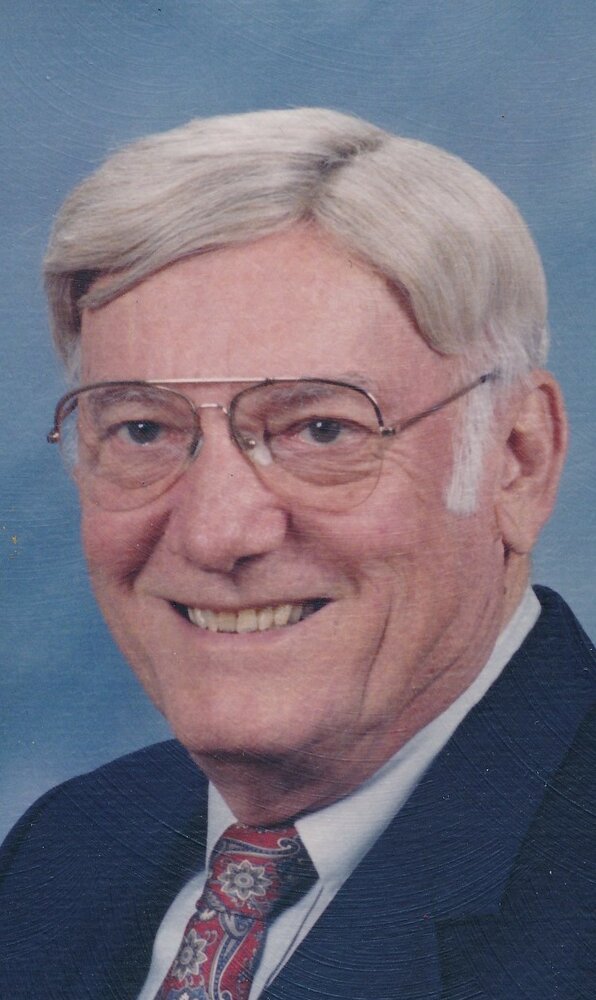 Share Your Memory of
Daniel
Obituary of Daniel Carlyle Baxley, Sr.
Daniel Carlyle Baxley, Sr., of Camden, South Carolina, husband of Kathryn Wise ("Kitty") Baxley entered into eternal rest Sunday, March 20, 2022. His funeral service will be held Wednesday, March 23, 2022 at St. Timothy's Lutheran Church in Camden, SC at 11:00 a.m. A family burial will follow at 4:00 p.m. at Holy Trinity Lutheran Church Graveyard in Little Mountain, SC.
Born August 26, 1926 in the Gates Ford Community, Kershaw County SC, Mr. Baxley was a son of Daniel Edward and Lola Huntley Baxley. He received his education at Gates Ford School, Kershaw High School, and Clemson College. He followed his two brothers, Harold and Olin in being drafted from Clemson College's Corps of Cadets into the U.S. Army in February 1945 shortly before the end of World War II. After his discharge, he married his sweetheart, Kitty Wise, and reentered Clemson to graduate in 1949.
Carlyle and Kitty moved to Kershaw for him to work in the family general store, Baxley's, as manager of the hardware department. The family relocated to Camden in 1962 where Mr. Baxley became an insurance agent and earned the designation of Chartered Life Underwriter. Mr. Baxley took great pride in his profession and his ability to help others during their greatest time of need. In addition, he was a tree farmer in South Carolina and Virginia.
Mr. Baxley had a life-long interest in civic work starting in Kershaw, SC. He was selected by the Jaycees as the Kershaw Young Man of the Year in 1957 based on his work on the Town Council of Kershaw and his leadership offices in the following organizations: Commander of the Kershaw American Legion Post; President of the Kershaw Jaycees; president of the Chamber of Commerce in Kershaw; and a 33˚ Mason in the Abney 211 Lodge.
In Camden, Mr. Baxley and others organized Habitat for Humanity of Kershaw County where he served as its first president. He also helped organize and became the first president of Kershaw County Forest Landowners Association. In addition, he served as Adjutant in Post 17 of the American Legion and was a member of the Camden-Lugoff Elks Lodge. Carlyle served as president of Kershaw County Historical Society and as co-chairman of the Kershaw County Cemetery Survey Project; was elected a Kershaw County Soil and Water Conservation Commissioner; and was elected president of the South Carolina Numismatic Association.
Mr. Baxley served as deacon and Sunday school teacher at the First Presbyterian Church of Kershaw. After moving to Camden, he was an active member of St. Timothy's Lutheran Church where he served as a church council member.
Mr. Baxley loved his family and enjoyed organizing family gatherings. He is survived by his widow, Kathryn Wise ("Kitty") Baxley; daughter, Lynn Doster (Doug), son Charles Baxley (Judy), daughter Ann Carpenter (Dr. Richard), son Dan Baxley (Dorothy); grandchildren, Richard Potter (Rebekah) and grandchildren Baxley and Burke, Brantley Doster, Anna Lynn Moore (Dr. Christian), Caroline Chambers (Geoff) and their children Skye and River, Kathryn ("Katie") Carpenter (Jonathan Newman) and their child Rowan, Elizabeth ("Liz") Carpenter, Elizabeth ("Liz") Crowder (Michael) and child John ("Jack"), Willson Baxley (Heather); the beloved children of his brothers; and his extended family. He was preceded in death by his parents; two brothers Harold (Frances) and Olin (Peggy); and grandson, Burke Baxley.
Mr. Baxley's family wishes to thank the staff of Legacy at Camden, MSA Hospice, RetireEASE Senior Services, and ABC Caregivers.
Memorial gifts may be made to St. Timothy's Lutheran Church, 1301 Mill St. Camden, SC 29020, and Habitat for Humanity of Kershaw County, PO Box 1525, Camden, SC 29020.
Funeral Service
11:00 am
Wednesday, March 23, 2022
St. Timothy's Lutheran Church
1301 Mill St.
Camden, South Carolina, United States

Get Directions
Burial
4:00 pm
Wednesday, March 23, 2022
Holy Trinity Lutheran Church Cemetery
531 Church Street
Little Mountain, South Carolina, United States

Get Directions

POWERS FUNERAL HOME
Address: 832 Ridgeway Rd Lugoff, SC 29078
Mailing Address: PO Box 65 Lugoff, SC 29078