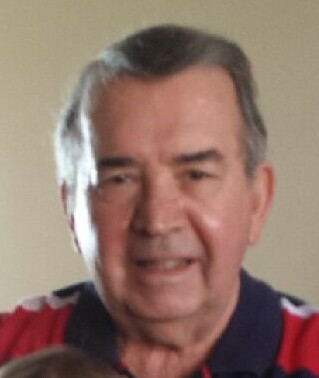 John Robert Little, Jr.
HAZEL GREEN, AL- A funeral mass for John Robert Little, Jr., 88, will be held Friday, March 3, 2023, at 12:00 p.m. at Our Lady of Perpetual Help Catholic Church, 1709 Lyttleton Street, Camden, SC 29020. Father John Zimmerman will officiate. The family will receive friends prior to the service from 11:00 a.m. to 12:00 p.m. at the church. Burial will be held in Arlington National Cemetery at a later date. In lieu of flowers, memorials may be made to the Parkinson's Disease Foundation (www.parkinson.org); the Michael J. Fox Foundation (www.michaeljfox.org); or the charity of your choice.
Mr. Little passed away on Wednesday, February 22, 2023. Born in Martinsburg, West Virginia, he was the son of the late John Robert Little, Sr. and Frances Elizabeth Crowl Little. He graduated from Virginia Tech in 1956 with a degree in Aerospace Engineering. He later attained his Masters in Aerospace Engineering from Arizona State University, and a Masters in Business Administration from St. Mary's College in San Antonio, Texas. As a pilot for various platforms including jets and bombers, Mr. Little retired after 22 years of service in the U.S. Air Force including 2 tours in Vietnam during which he earned three Bronze Service Stars. He was also a rated instructor pilot and a licensed helicopter pilot. After retirement from the Air Force, he then started his second career with Boeing Aerospace which included assignment as a flight controller for the Space Shuttle. He was a member of the Good Shepherd Catholic Church in Huntsville, AL and a member of The Order of Pour le Mérite for Sciences and the Arts. He enjoyed building and flying radio control airplanes and model trains.
Surviving are his wife of sixty six years, Cynthia Marie Early Little; son, John Robert Little III and wife Kelley McCaskill Little of Lugoff, SC; daughter Deborah Gay Frances Locicero of Knoxville, TN; 6 grandchildren (Jennifer Locicero, James Stobie, John Locicero, John Little IV, Ethan Little, and Walker Little); and 4 great-grandchildren (Olivia Earles, Evelyn Locicero, Alexander Hancock, and James Stobie). He was predeceased by a son in law, Michael Locicero, two grandchildren, Stephanie Locicero, and Rachael Earles and a sister, Joanne Felton.