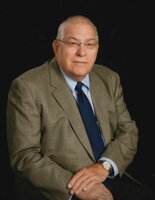 Luther Harold Fowler, Jr
ELGIN- Luther Fowler, 78, passed away on August 14, 2022. Born in Newberry, SC., he was a son of the late Luther H. and Elizabeth Reese Fowler. Mr. Fowler served in the U.S. Navy and retired from Gregory Poole Lift Systems in 2017. He was a member of Harvest Baptist and loved camping, going to the mountains, riding the Blue Ridge Parkway, and visited multiple state parks. He also enjoyed, blue grass music, spending time with his grandchildren, and was an animal lover, especially his cats.
Surviving are his wife of 16 years, Dolores Fowler; children, Lera "Lee" Pollard, Travis F. McLaughlin, Amy Gelhaus; grandchildren, Nancy Gravely, Matthew Justice, Mason McLaughlin, Sydney McLaughlin, Emma Gelhaus, Joshua Gelhaus, Tara Gelhaus; 3 great-grandchildren; aunts, Carolyn R. Langcaster, Peggy R. Longshore, Ruth R. Stoudemire, Virginia R. Porter, Ruth Ann Singley Reese; and a special cousin, Dale Lancaster. He was predeceased by his grandparents, John and Pearl Berley Resee; and a special great-aunt, Nanny Berley "Babe" Shackelford.
A celebration of life service will be held Saturday at 11:30 a.m. at Harvest Baptist Church. The family is handling all arrangements. Flowers or memorial donations may be delivered to Harvest Baptist Church.