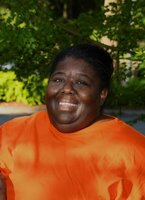 Veronica Denise Dempsey
CAMDEN- A celebration of life service for Veronica Denise Dempsey, 48, will be held Saturday at 12:00 p.m. at Bethel Worship Center. The Rev. James Coleman will officiate. A public viewing will be held Friday from 10:00 a.m. to 5:00 p.m. at Powers Funeral Home.
Veronica Denise Dempsey was the daughter of the late Richard Wallace Dempsey and Patricia H Dempsey. Veronica "Ronnie" was born July 4th, 1973 in Camden, South Carolina. Veronica was called home to be with our lord and savior on April 8th, 2022 at the age of 48 years old.
Veronica was educated in the public-school system of Kershaw County. She was a 1991 graduate of Camden High School, after high school she attend DeVry College in Atlanta, Georgia. She worked at Baptist Hospital from the late 90's until the early 2000's. She then left that job to begin a working in childcare and then eventually became a Bus Driver for the Kershaw County School District.
Veronica leaves to cherish her memories and celebrate her life are her daughter, Lakyn Stevenson,19; mother, Patricia H. Dempsey; sister, Yonetta K. Dempsey,44; brother, Corrinski R. Dempsey, 42; a grandmother, Mabel Allen; and a vast amount of family, friends and bonus children. She was predeceased by her father Richard W. Dempsey.