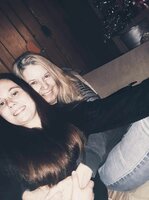 Linda K. Glenn
CASSATT – A service to celebrate the life of Linda Kay Glenn, 64, will be held on Tuesday at 4:00 p.m. at Powers Funeral Home, Lugoff. The family will receive friends one hour prior to the service at the funeral home.
Ms. Glenn passed away on Friday, January 7, 2022. Born in York County, she was the daughter of the late John Tilman and Sarah Ellen Davis Twitty. She enjoyed working on puzzle books, caring for her animals and music.
Surviving is her daughter, Kimberly Twitty (Brian Ray); sister, Gail Branham; and grandchildren, Logan Thomas James Berry, Gabriel Dwayne Jones Twitty and Cora Sophia Ray. She was predeceased by a brother, John Twitty; and sister, Sally Love.