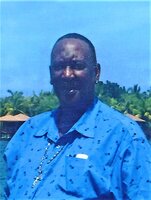 Harvey J Johnson
A Funeral Service for Harvey J. Johnson, 67, will be held at 3:00pm on Wednesday, January 5, 2022, at Powers Funeral Home, Lugoff. The family will receive friends at the funeral home prior to the service, beginning at 2:00 p.m.
Mr. Johnson passed away Friday, December 31, 2021. Born in Youngstown, Ohio, he was the son of the late Howard and Inez Giddens Johnson. Harvey was a veteran in the United States Army. Mr. Johnson enjoyed playing chess, watching football, and being with his family.
Harvey is survived by his wife of 26 years, Yukako Mori Johnson; daughters, Jaiden Johnson and Samonee Skinner (Max); a son, Harvey Johnson Jr.; special sister, Masumi Murphy; sister, Betty Johnson; brother, Howard Johnson; nephew, Jerry Cochran; grandchildren, Kelion Johnson, Victoria Johnson, Zamari Johnson, Jordan, Armani Johnson, Cory, Skye Johnson, and Isaiah Johnson.
He was predeceased by his parents, Howard and Inez Giddens Johnson; a sister, Louella Cochran; brother, John Johnson; and nephew, Roman Cochran.