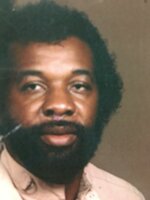 James Reid
SUMTER – Service for James Reid, 70, will be private.
Mr. Reid passed away on Monday, November 15, 2021 at McLeod Health in Florence, S.C. Born in Rembert, he was the son of the late Willie Reid Sr. and Clara Bennett Reid. He enjoyed mechanic work and was an accomplished craftsman who loved building things. He also enjoyed spending time with his grandchildren.
Surviving are his wife of 42 years, Thomasena Pollard Reid; son, James Thomas Reid (Odeesa Weaver Reid) of Sumter; brother, George Reid; sisters, Mattie Reid, Loretta Reid and Annie Reid; and grandchildren, Janiyah Reid, Jamir Reid and Jabari Reid. He was predeceased by siblings, Lester Reid, Ernest Reid, Willie Reid, Nancy Halley, Hattie Reid, and Lottie Reid.