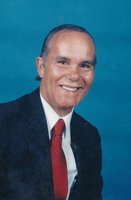 David Harris, Sr.
LUGOFF- A funeral service for David Harris, 71, will be held Monday at 12:00 p.m. at Powers Funeral Home, with burial to follow in Fort Jackson National Cemetery. The Rev. Willie J. Duncan will officiate. The family will receive friends Sunday from 5-7 p.m. at the Funeral Home. In lieu of flowers, memorial can be made to the Disabled Veterans Association.
Mr. Harris passed away Sunday, October 27, 2019. Born in Elgin, S.C., he was a son of the late George and Evelyn Craft Harris. Mr. Harris served in the U.S. Army during Vietnam. He was a member of Sutton Branch Baptist Church and Lake Wateree VFW #8346. He enjoyed hunting and fishing.
Surviving are his wife, Minnie Goodwin Harris; children, Sonya Harris, Krystle Harris, David Harris, Jr; siblings, Pete Harris, Jeanette Pierce, Roberta Qualls, Martha Cornelius, Melvin Harris, Coleal Boyd; and 6 grandchildren. He was predeceased by siblings, Tillman Harris, Ellen Dixon, Daniel Harris, Sylvester Harris.