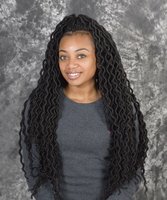 Ki'Asia Shanell Grant
REMBERT – A funeral service for Ki'Asia Shanell Grant, 18, will be held on Thursday, April 18, 2019 at 12:00 p.m. at Crestwood High School, 2000 Oswego Hwy, Sumter. Burial will follow the service in Bethesda Baptist Church Cemetery, 4745 Hwy 15 S., Sumter. The family will receive friends on Wednesday from 7-9pm at Powers Funeral Home.
Ki'Asia passed away on Sunday, April 14, 2019. Born on February 7, 2001 in Sumter, S.C., she was the daughter of Pearlean Shanell McLeod (Des) and Sherelle L. Grant. She was a Senior at Crestwood High School and a manager at Firehouse Subs in Camden.
She is survived by her parents; brothers, Jerelle L. Grant and his girlfriend, Kiera Frink, Katrell Grant, Zav'Avrion Brunson and Payton Grant; and boyfriend, Princeton Miller.