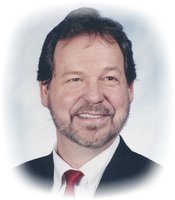 Dennis McCracken
ELGIN – A funeral service for Dennis McCracken, 74, will be held on Friday, March 29, 2019 at 6:00 p.m. at Highway Pentecostal Holiness Church, with a visitation 1hr prior. Rev. Timothy McIver and Apostle Dave Carey will officiate. In lieu of flowers, memorials may be made to the Gideon's International.
Mr. McCracken passed away at home surrounded by his loved ones on Monday, March 25, 2019. Born on July 15, 1944 in Swedesboro, N.J., he was the son of the late Dennie C. McCracken and Lillian Mae Cantrell McCracken. Dennis was an ordained minister, member of the Gideon's International and enjoyed the outdoors. He earned a Master Gardner degree from Clemson University. Dennis attended Indiana University and University of Delaware.
He is survived by his wife, Helen Diane Vaughn McCracken; children, Christopher McCracken, Patrick McCracken (Angela) and Matthew McCracken; grandchildren, Caleb, Colby, Zachary, Sebastian, Kaitlyn, Madelyn and Kaylee; sisters, Claire Bailey (Harry), Marlyn McCracken and Michelle Huntley (Jay). Dennis was predeceased by his grandson, Dylan.