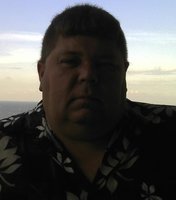 Jimmy Duane Key
CASSATT – A funeral service for Jimmy Duane Key, 49, will be held on Tuesday, March 5, 2019 at 2:00 p.m. at Powers Funeral Home. The family will receive friends on Monday from 5 - 7 p.m. at the funeral home. Burial will follow the service in Boonetown Cemetery. Pastor Donnie Barrett will officiate. In lieu of flowers, memorials may be made to the funeral home.
Mr. Key passed away on Saturday, March 2, 2019. Born on January 27, 1970 in Lancaster County, S.C., he was the son of the late Ernest J. Key and Margie Thompson Key. Jimmy was an occupational certified welder and pipefitter. He loved fishing, hunting, his chickens, his dog, Bo and spending time with his family.
He is survived by his wife, Tina Marthers Key; daughter, Audrianna Rose Key; brothers, John Key (Geneva) and William Key; sisters, Betty Jean Railey (Lewis) and Tonia Leonard. He was predeceased by his brother, Joseph Franklin Key.