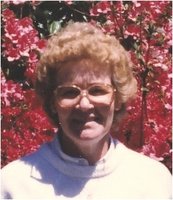 Margie A. English
CAMDEN – A graveside service for Margie A. English, 78, will be held on Thursday, February 7, 2019 at 3:30 p.m. at Forest Lawn Memorial Park. The family will receive friends from 1:00 – 3:00 p.m. on Thursday at Powers Funeral Home.
Ms. English passed away on Sunday, February 3, 2019. Born on January 19, 1941 in Hot Springs, N.C., she was the daughter of the late Hubert Hagan and Maude Frisbee Hagan.
She is survived by her son, Ronny English; grandchildren, Skyler English and Seth English; siblings, Louise Gardner, Clayton Hagan, Inez Whitson, Beatrice Harkleroad and Christeen Hagan. She was predeceased by her siblings, Alma Harrison, Andy Hagan, Geneva Hammitt, Cumi Self, Elva Byrd and Beulah Gunther.