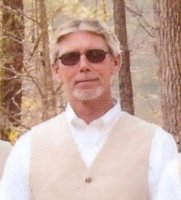 Ricky Hinson
ELGIN – A funeral service for Ricky Hinson, 55, will be held on Tuesday at 2:00 p.m. at El-Bethel Faith Community Church. Rev. Jeff Grubbs and Deacon Sonny Boatwright will officiate. The family will receive friends on Monday from 6-8 p.m. at Powers Funeral Home. Memorials may be made to AWANA at El-Bethel Faith Community Church.
Mr. Hinson passed away on Friday, January 4, 2019. Born on May 21, 1963 in Camden, S.C., he was the son of Marie Harris Corbett and the late Billy Hinson. Ricky enjoyed hunting and fishing, and loved spending time with his grandchildren.
Surviving is his wife, Edie Branham Hinson; sons, Michael Hino, Jason Hino, Ricky Hinson, Jr. (Kristen) and Travis Hinson (Kaitlyn); grandchildren, Hannah, Joseph, Blake, Emma, Easton and Layden; sister, Tammy Boatwright (Sonny); brother, Randy Hinson (Mandy).