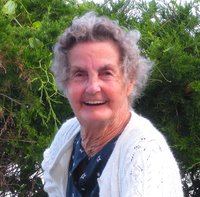 Polly Ann Hall Leaird
CASSATT – Funeral services for Polly Ann Hall Leaird, 87, will be held on Thursday at 1:00 p.m. at Beaverdam Baptist Church with burial to follow in the church cemetery. The family will receive friends 1hr prior to the service. Memorials may be made to Beaverdam Baptist Church.
Mrs. Leaird, wife of the late Billy E. Leaird, passed away on Tuesday, November 27, 2018. Born in Kershaw County, SC, she was the daughter of the late Cosmo Hall and Polly Baker Hall. She was a wonderful wife, mother and grandmother. She enjoyed watching the Atlanta Braves, Gamecocks and putting puzzles together.
Surviving are her daughters, Virginia "Jinny" Baker (Stanley) and Jean Hall (Toby); grandchildren, Stan Baker, Jr. (Jennifer), Lindsay Owens (Dane Gunter), Jeremy Hall, Jamie Mims (Matt); great-grandchildren, Ryan Baker, Will Sowell, Kylee Owens, Mason Hall, Brady Hall and Cayden Mims; brother, Jerry Hall (B.J. Boykin); sister, Nancy Jackson; numerous nieces and nephews; and her dog, Tony. She was predeceased by her siblings, Mayvellia Hall, Paul Hall, Dot West and Sue Langley; brother-in-law, Billy Jackson.