Full-Service Results for Funeral and Cremation Care in Lugoff, SC
Powers Funeral Home offers their clients in Lugoff, SC a variety of excellent funeral services, from burial to cremations. Since 2013, we have been a full-service funeral home in the field. We also understand how important time is when dealing with grief. That is why we want to make it easier for you. We are here to help you create a funeral service best for your loved one. With us on your side, there will be no need for any additional stressful arrangements or decisions ever again because we take care of everything from start to finish. Call us at 803-408-8711 for immediate assistance today.
Working with a trusted funeral home is the best thing that you can do to ensure a positive outcome for your family. It can be a challenge to face the many decisions related to funeral and cremation in Lugoff, SC. However, when you have a funeral director to call, you can always access the ideal support for your unique needs and concerns.
At Powers Funeral Home, we walk you through every detail of the funeral planning process. Our team offers years of experience and unique insights to help you create a truly customized event. We encourage you to reach out when you need more information. We'll discuss the options over the phone or book a time to meet in person for a funeral planning consultation.
Essential Steps when Planning Funeral and Cremation in Lugoff, SC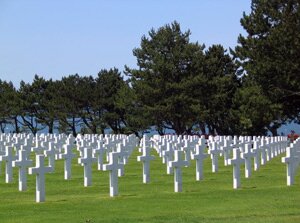 Where will we start when you schedule a funeral planning consultation? The decisions you need to make are broken down into different categories that you will discuss with our team. Rest assured knowing that we have a proven system to help you face these details one at a time. The goal is to make funeral planning as stress-free as possible so you can focus on the things that matter most with your loved ones.
Here are a few steps that you should follow when it is time to coordinate funeral services:
Choose a Funeral Director: The first step is to select the provider you would like to work with for these services. A quick search online uncovers a variety of options in the local area. Next, choose a funeral planning team with a solid reputation, years of industry experience, and different types of funeral packages to accommodate your unique preferences.
Decide on a Venue: If you plan to hold a memorial or funeral service, it's necessary to choose a venue where friends and family will come for the services. A funeral home is a convenient solution, and our facilities are available. Or, you are welcome to choose a different location, such as a graveside service, event center, or even an outdoor location for a celebration of life.
Coordinate a Final Resting Place: How do you prefer your loved one to be laid to rest? Burial is a traditional method, with a casket placed in a cemetery plot of your choice. Or, you might choose cremation if you are looking for an easier and cheaper way to lay your family member to rest. We offer both burial and cremation options for you to choose from.
Invite Friends and Family: Who would you like to invite to these services? Consider the ideal size of the event, then reach out to your loved ones to let them know when and where the funeral will be.
Support Loved Ones:

Grief

counselors have found that attending funeral services can be an essential element in finding closure in grief. Consider specific services or ceremonies that might be necessary for you to provide the support that is needed for family and friends. In addition, our funeral home can assist with grief resources during and after the funeral is complete.
In addition to these steps, there are many other details that must be addressed throughout the funeral planning process. At Powers Funeral Home, we offer ongoing support to care for the administrative information for these services. Rest assured knowing that we take care of all of the essential details so that you receive quality care.
Why Preplanning Is Preferred
Why wait to start funeral planning? Even though it might not be a topic that you want to consider while you are in good health, there are undeniable benefits to beginning the preplanning process as soon as possible. You never know what life has in store, so it's wise to prepare for anything that could happen in the coming years.
Preplanning is the process of learning about funeral services right now, so you have a plan in place when it's time to schedule funeral services. This method is a stress-free way to learn about funeral and cremation in Lugoff, SC. Since you have as much time as you desire, there is no reason to rush into these important decisions.
Reach out to us at Powers Funeral Home to schedule a pre-planning consultation. We offer our undivided attention to explaining more about available services. Then, when you are ready to finalize the funeral plan, we'll hold the information on file for the future. Your family will be relieved to know that you have a plan in place.
Quality Services, A Team You Can Trust
Funeral and cremation in Lugoff, SC is simple when you are working with a trusted team: Powers Funeral Home. You're welcome to visit our funeral home to see the available facilities. We're located at 832 Ridgeway Rd, Lugoff, SC 29078. Call us anytime: (803) 408-8711.
Funeral Home and Cremations FAQs

Who is Responsible for Planning a Funeral in Lugoff, SC?
The funeral planning process in Lugoff, SC generally falls to the immediate family members of the deceased. It is not uncommon for a close friend or relative to also help with funeral arrangements. Still, many families here prefer to contact a funeral home for convenience purposes.
What Funeral Ceremonies or Services Are There for Veterans?
There are a variety of funeral ceremonies and services available for veterans. The type of ceremony or service will typically be based on the branch of military service that the veteran served in. Some common funeral services for veterans include taps, gun salutes, and the playing of 'The Battle Hymn of the Republic' along with memorial and cremation services. You can check here for more veterans' information.
Is Cremation an Appropriate Way to Honor Veterans?
Cremation is an appropriate way to honor veterans. The practice is in keeping with the teachings of many religions, and it is a way to ensure that the deceased's body is properly cared for. Additionally, funeral homes and crematories often offer discounts to veterans and their families.

POWERS FUNERAL HOME
Address: 832 Ridgeway Rd Lugoff, SC 29078
Mailing Address: PO Box 65 Lugoff, SC 29078