Simple, Stress-Free Solutions: Funeral and Cremation in Columbia, SC
Powers Funeral Home is here for you when it's time to say goodbye. We offer a variety of services, including funeral and burial arrangements including cremations - all with a guarantee to take care of not just your needs, but also of those who come into our lives through death or life changes. Let us assist you in how to make things easier on your family member who has passed away. We have been proudly serving the community in Columbia, SC for 9 years now. Powers Funeral Home always aims to provide excellent customer service by meeting and exceeding customer expectations. Our funeral family-owned funeral is very large. It has a total floor area of almost 7200 square feet. We have two viewing rooms that are designed for special circumstances, as well as a chapel that can be used as a viewing room. We also have a communal space that families can use for receptions and visitations. Visit us today! You can also drop us a call at 803-408-8711.
When you are planning funeral and cremation in Columbia, SC, it's essential that you are proactive about minimizing the stress as much as possible. Losing a loved one is a challenging situation, and funeral planning shouldn't be another experience that adds to your stress.
The key to successful funeral planning is to work with a trusted funeral director in the area. When you have a knowledgeable team by your side, it's easier to choose from available services and options. Our team at Powers Funeral Home is here to help with every detail.
We invite you to reach out for a consultation so we can share more information about these services. Our approach is family-focused, giving you the opportunity to learn about the industry before you finalize your funeral plans.
Timeline for Funeral and Cremation Planning in Columbia, SC
What is the ideal timeline when you should begin funeral and cremation planning? Our opinion is: the sooner, the better! It's never too early to prepare for the future.
In the many years that we've been serving the community, we've seen the difference it makes when a person is proactive about preplanning. Through this process, you can compare different types of funeral and memorial services at your convenience. Take your time to consider your options and ask questions. Then, we are ready to finalize the funeral services when you know the type of event you would like to design.
Preplanning isn't a step that speeds up the end of life. Instead, it brings peace of mind for the individual and their loved ones because the details are in place when it's time to say goodbye. In addition, when you preplan your own funeral, it leaves details behind so your family doesn't have to guess about your preferences for the services.
Detailed Approach for Funeral Planning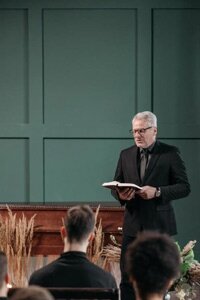 One of the benefits of choosing Powers Funeral Home is that we are proactive in taking care of every detail you need for funeral and cremation in Columbia, SC. It doesn't matter if you want a simple service or a traditional processional. We are always here to help.
In addition to the event planning and cemetery coordination, we can also assist with other details that streamline the services as much as possible. For example, if you choose burial, we can help with casket selection, a headstone, graveside services, and more. Cremation services can be simple with a direct, no-event service. Or, you can plan cremation before or after a memorial or funeral.
Additionally, we coordinate the logistics of transferring your loved one to the location of your choice. Do you need a transfer of remains? We can assist with domestic transfers and ship-outs to go overseas.
Event planning is often a big part of funeral coordination. You want a time to share with loved ones in honor of the person you have lost. Have you considered the size of the group, the location of the event, and the types of activities you would like to plan? Our team at Powers Funeral Home can help with funerals and memorials, both big and small. We respect the unique requests of each family, giving you the personalized attention that you need during this time.
Long History of Excellence in the Local Industry
One of the benefits of choosing Powers Funeral Home is that we have many years of experience serving the local community. Learn about our company, and you will see that we have an excellent reputation and many positive reviews from families who have worked with us.
At Powers Funeral Home, we are proactive about simplifying the funeral planning process as much as possible. Our goal is to honor your needs and guide you through the many decisions that you will be making.
We offer a convenient funeral home location and all the facilities you need for quality service. Our full-service approach means that you can access everything necessary for quality funeral services in one place. Schedule a consultation so you can learn about the options for both funeral and cremation packages.
Comparing Funeral Services in the Area?
Are you comparing your options for funeral services that are close to home? There are many providers in the area, but the quality of services will vary depending on the funeral home that you choose.
At Powers Funeral Home, we are committed to your support and satisfaction. We always treat each family like our own, with the goal of helping you create a perfect day so you can hold onto the memories of your loved one.
When you are ready to discuss funeral and cremation in Columbia, SC, contact us at Powers Funeral Home. You're welcome to schedule a tour of our funeral home at 832 Ridgeway Rd, Lugoff, SC 29078. Call to talk to a knowledgeable funeral director: (803) 408-8711.
Funeral Home and Cremations FAQs

Do You Need to Go Through a Funeral Home for Cremation in Columbia, SC?
No, you are not required to use a funeral home for cremation in Columbia, SC. You may choose to use a cremation provider that is independent of a funeral home. However, many people find it helpful to work with a funeral home because they can provide guidance and support during the cremation process.
Why Do Some Prefer to Celebrate Life Rather than Mourn for their Death?
There are many reasons why they prefer to celebrate life. Many people find comfort in knowing that their loved one has finally found peace after passing. Others also believe that it is a more fitting tribute to celebrate their memories rather than be sad about them. One other reason is also because of the deceased's last wish for them not to be sad but instead celebrate life. Funerals can be a time of healing and hope, offering comfort and support in difficult times.
Can the Funeral Home Withhold the Cremation Ashes for Non-Payment?
Yes, the funeral home can withhold the cremation ashes for non-payment. However, they must provide the customer with written notice of their intent to do so. The funeral home may also charge a reasonable storage fee. Many funeral homes also offer funeral financing to lessen the burden on the grieving family. It would be best to contact the funeral home or director to ask about this option if you're unable to pay.

POWERS FUNERAL HOME
Address: 832 Ridgeway Rd Lugoff, SC 29078
Mailing Address: PO Box 65 Lugoff, SC 29078